Tips to Hire Reliable Solar Panel Cleaner
No doubt, solar panels are self-sufficient and don't demand much maintenance. But, at times, panels can get dirty and might need cleaning. For solar panel cleaning purposes, you will have to hire a good solar panel cleaner. You may think of cleaning the panel yourself, but you cannot do it like a pro. Professionals have the right knowledge about how to clean the solar panel efficiently. Now, you must be pondering on how to choose a trustworthy solar panel cleaner. To help you, I have jotted helpful tips below.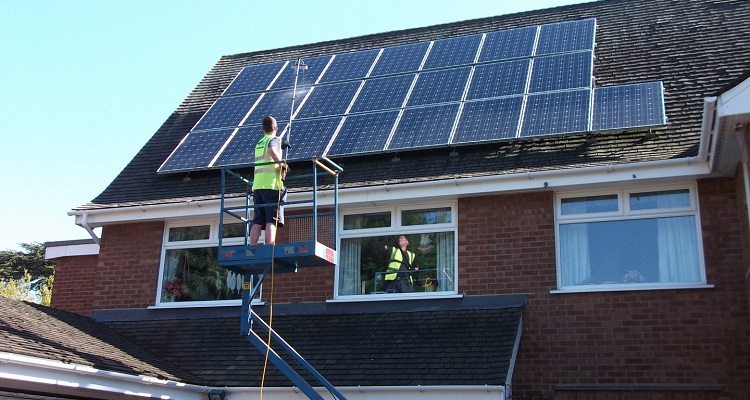 Ask for referrals – Start your search for a solar panel cleaner by taking recommendations from your friends and relatives. If they had hired a panel cleaner in the past or know someone who provides solar panel cleaning services, their suggestion can prove helpful. It is because being your friend or relative, they will always guide you in the best way possible.
Search online – If you don't get a useful reference from anyone, then use the internet. You will get a list of solar panel cleaners in your area. Select the ones who are highly rated. And then, use the upcoming tips to select the right panel cleaner among highly rated cleaners.
Check experience – Experience is exceptionally crucial when you are planning to hire professional services. It is because the chances of getting good services are higher if you choose an experienced panel cleaner. To learn about the experience, ask the expert about the number of years he has been in the panel cleaning services. More years means more experience.
Check license – License is among the most crucial documents that any solar panel cleaner must have. A license indicates that the professional has gone through the pain to acquire the license. He understands professionalism well. When you hire a licensed professional, you feel relaxed because you know that you have hired someone reliable and understands his job well.
Check insurance – Insurance is another important document that a panel cleaning company should possess. Insurance will provide you coverage in case of any mishap, and you will not be held liable for anything. So, make sure to hire a licensed professional only. In case the cleaner denies showing the license, then he is not a trustworthy professional.
Check online reviews – The best source to learn about the reputation of the company reviews. Positive reviews mean that the previous clients were satisfied with the services of the solar panel cleaner and hence, you can consider hiring him.
Talk to past clients – Take a list of references of prior customers from the cleaner and talk to them. Get their reviews on the services of the cleaner. Also, ask them if they were satisfied with the services and will they hire the cleaner in the future if needed. Answers to these questions will aid you in judging whether the panel cleaner is worth hiring or not.